Advisory Board + Colleagues
The purpose of the Advisory Board + Colleagues initiative is to bring together a distinguished group of persons from the worlds of politics, business, the sciences and the arts to share expertise about topics that urgently call for high-level research attention.
Meetings consist of board members, special advisors and guests, with the following presentations:
September 8, 2023 — NYU, New York

Graham Tillett Allison Jr., (Harvard University), The China Challenge: Chinese Party-led Autocracy vs. American-style Democracy
Robert C. Post (Yale Law School), Digital Information and Democracy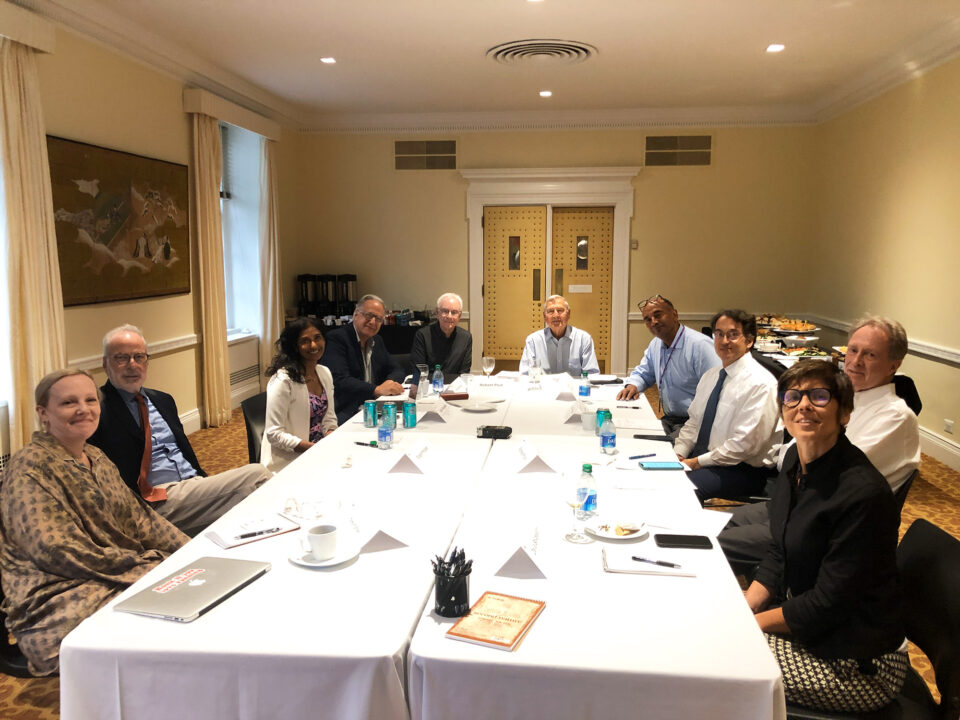 May 28-30, 2019 — NYU Florence, Villa La Pietra

David Stasavage (NYU Politics) and Alberto Bisin (NYU Economics), Causes and Consequences of Wealth Inequality
Kwame Anthony Appiah (NYU Philosophy and Law), Normative Issues of Wealth Inequality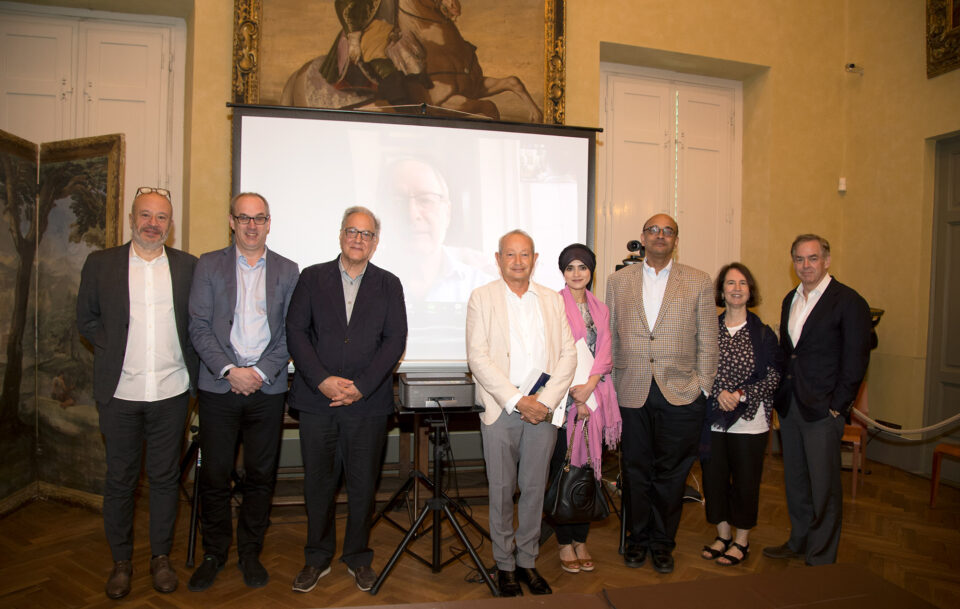 November 30, 2018 — NYU, New York

Kwame Anthony Appiah (NYU Philosophy and Law), Work: The Hard Problem
Gordon Brown HonFRSE, Making Globalisation Work
Welcoming Remarks by NYU President Andrew Hamilton
Advisory Board Members
General (Retired) Keith Alexander, Chairman of the Board and Founder, IronNet Cybersecurity, Inc.
Kwame Anthony Appiah, Professor of Philosophy and Law, NYU
Khalil Barrage, Managing Director, Invus
Paul Boghossian, Director, Global Institute for Advanced Study, NYU; Steering Committee Chair; Co-Chair, GIAS Advisory Council; Julius Silver Professor of Philosophy and former Chair, NYU Department of Philosophy
Deborah Borda, Executive Advisor to the President and Board of Directors, NY Philharmonic
Timothy Collins, CEO and senior MD, Ripplewood Advisors L.L.C.; Co-Chair, NYU Global Institute for Advanced Study Advisory Council
Shaheed Fatima KC, Barrister, Blackstone Chambers
Katherine E. Fleming, President and CEO, J. Paul Getty Trust; Alexander S. Onassis Professor of Hellenic Culture and Civilization and former Provost, NYU
Andrew Forrest AO, Founder and Chairman, Fortescue Metals Group and Minderoo Foundation
Sara Horowitz, Founder, The Freelancers Union
Secretary John Kerry, Visiting Distinguished Statesman, Carnegie Endowment for International Peace; Former US Secretary of State
Robert Millard, Chairman Emeritus, MIT Corporation
Naguib Sawiris, Executive Chairman, Orascom Telecom Media and Technology Holding; Chairman, Orascom TMT Investments S.à r.l.; Chairman of the Advisory Board, La Mancha Holding S.à r.l; Chairman of the Board, Euronews; Director, Gemini Global Development; Founder, Orascom Telecom Holding S.A.E.
David Stasavage, Dean for the Social Sciences. Julius Silver Professor, The Wilf Family Department of Politics; Affiliated Professor of History and Law, NYU
Special Advisors
The Rt Hon Gordon Brown FRSE, United Nations Special Envoy for Global Education and former Prime Minister of the United Kingdom
Richard Foley, Professor of Philosophy; former Dean of the Faculty of Arts and Science and Vice-Chancellor for Strategic Planning, NYU
Tamsin Shaw, Associate Professor of European and Mediterranean Studies and Philosophy, NYU
Colleagues
Delia Baldassari, Professor of Sociology; Affiliated Professor, Wilf Family Department of Politics; Management and Organizations Department, Stern School of Business, NYU
Ryan Goodman, Anne and Joel Ehrenkranz Professor of Law; Co-Editor-in-Chief, Just Security; Co-Director, Reiss Center on Law and Security; Professor of Politics; Professor of Sociology, NYU School of Law
Asha Rangappa, Assistant Dean and a senior lecturer, Yale University's Jackson School of Global Affairs; former Associate Dean, Yale Law School