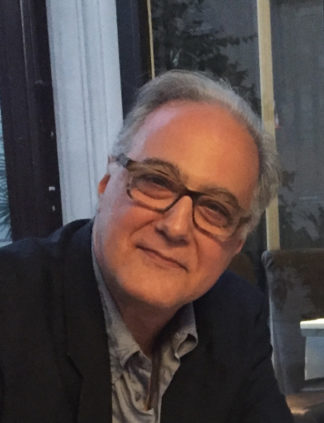 Paul Boghossian is Julius Silver Professor of Philosophy. He was Chair of Philosophy from 1994-2004, during which period the department was transformed from an MA-only program to being the top-rated PhD department in the country. He earned a PhD in Philosophy from Princeton University and a B.Sc. in Physics from Trent University.
Elected to the American Academy of Arts and Sciences in 2012, his research interests are primarily in epistemology, the philosophy of mind, and the philosophy of language. He has written on a wide range of topics, including naturalism, self-knowledge, a priori knowledge, analytic truth, moral realism and relativism, aesthetics and the concept of genocide. He is the author of Fear of Knowledge: Against Relativism and Constructivism (Oxford, 2006), which has been translated into thirteen languages, including Chinese, Japanese, Farsi, Spanish, German, Italian and French; Content and Justification (Oxford, 2008); and Debating the A Priori (with Timothy Williamson, Oxford, 2019).
He has held fellowships from the National Endowment for the Humanities, Magdalen College, Oxford, the School of Advanced Study of the University of London, and the Australian National University (Canberra). He has been a Visitor at the Institute for Advanced Study in Princeton, a Fulbright Senior Specialist and is a Fellow of the New York Institute for the Humanities.
At NYU since 1991, he has also taught at the University of Michigan at Ann Arbor, Princeton, the Ecole Normale Superieure in Paris and has served as Distinguished Research Professor at the University of Birmingham in the UK.
He has served as a Special Adviser to the President and Provost at NYU and on the University of London's School of Advanced Study Strategic Advisory Board and the Educational Policy Committee of the Board of the American University of Armenia.