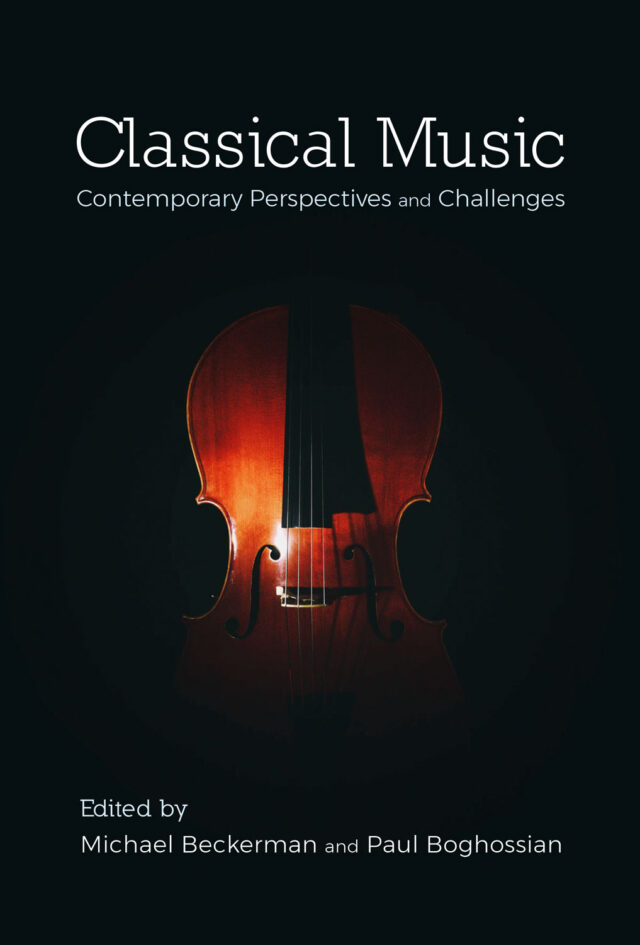 Classical Music: Contemporary Perspectives and Challenges
Michael Beckerman and Paul Boghossian (eds.) Published by Open Book Publishers, March 2021.
This kaleidoscopic collection reflects on the multifaceted world of classical music as it advances through the twenty-first century. With insights drawn from leading composers, performers, academics, journalists, and arts administrators, special focus is placed on classical music's defining traditions, challenges and contemporary scope. Innovative in structure and approach, the volume comprises two parts. The first provides detailed analyses of issues central to classical music in the present day, including diversity, governance, the identity and perception of classical music, and the challenges facing the achievement of financial stability in non-profit arts organizations. The second part offers case studies, from Miami to Seoul, of the innovative ways in which some arts organizations have responded to the challenges analyzed in the first part. Introductory material, as well as several of the essays, provide some preliminary thoughts about the impact of the crisis year 2020 on the world of classical music. Access here.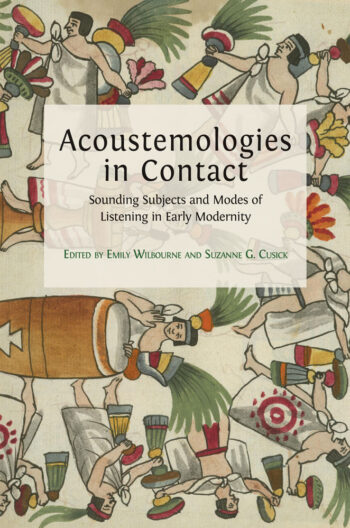 Acoustemologies in Contact: Sounding Subjects and Modes of Listening in Early Modernity
Emily Wilbourne and Suzanne G. Cusick (eds.) Published by Open Book Publishers, January 2021.
In this fascinating collection of essays, an international group of scholars explores the sonic consequences of transcultural contact in the early modern period. They examine how cultural configurations of sound impacted communication, comprehension, and the categorisation of people. Addressing questions of identity, difference, sound, and subjectivity in global early modernity, these authors share the conviction that the body itself is the most intimate of contact zones, and that the culturally contingent systems by which sounds made sense could be foreign to early modern listeners and to present day scholars.
Drawing on a global range of archival evidence—from New France and New Spain, to the slave ships of the Middle Passage, to China, Europe, and the Mediterranean court environment—this collection challenges the privileged position of European acoustical practices within the discipline of global-historical musicology. The discussion of Black and non-European experiences demonstrates how the production of 'the canon' in the cosmopolitan centres of colonial empires was underpinned by processes of human exploitation and extraction of resources. As such, this text is a timely response to calls within the discipline to decolonise music history and to contextualise the canonical works of the European past.
This volume is accessible to a wide and interdisciplinary audience, not only within musicology, but also to those interested in early modern global history, sound studies, race, and slavery. Access here.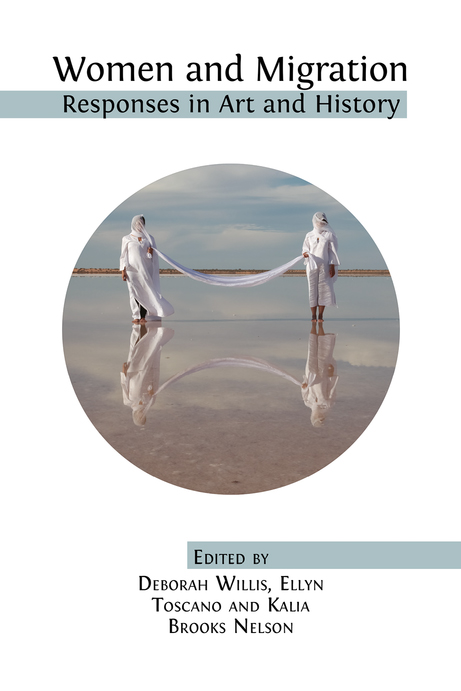 Women and Migration: Responses in Art and History
Deborah Willis, Ellyn Toscano and Kalia Brooks Nelson (eds.) Published by Open Book Publishers, March 2019.
A collection of experiences both hopeful and harrowing, Women and Migration: Responses in Art and History weaves together an artistic and film studies approach with social history and personal testimonials in its broad account of movement and displacement. This edited eight-part volume features authors spanning many different nations, covering the interdisciplinary themes of war, politics, love and indigeneity while daring to address the most uncomfortable realities of female migration. A celebration and showcase of tenacity in the face of adversity, this volume breaks away from Western-centric examples to foster empathy among women the world over. Access here.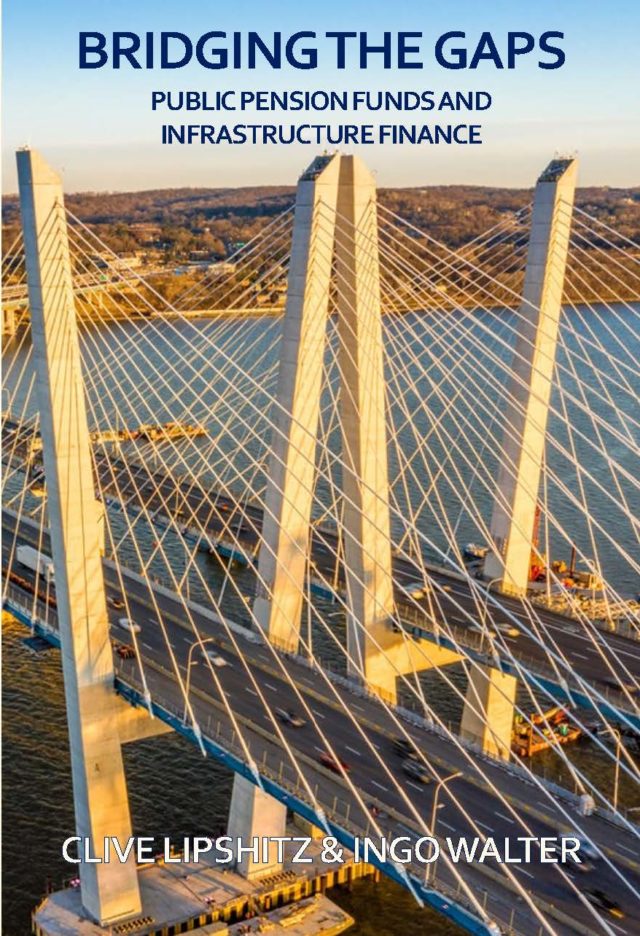 Bridging the Gaps: Public Pension Funds and Infrastructure Investing
Ingo Walter and Clive Lipshitz (eds.); Published July 16, 2019.
Based on a two-year GIAS-supported project to assemble a granular dataset from primary sources, this study explores why and how public pension plans invest in infrastructure projects, and how infrastructure as an asset class performs in relation to other investment choices.
Access here.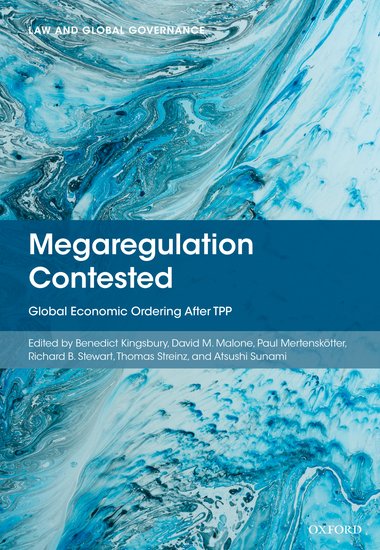 Megaregulation Contested: Global Economic Ordering After TPP
Benedict Kingsbury, David Malone, Paul Mertenskötter, Richard Stewart, Thomas Streinz and Atsushi Sunami (eds.) Published by Oxford Press, 11 June 2019.
In this collection, leading scholars from around the world analyse the concept of 'megaregulation' as a new intergovernmental economic ordering and form of governance. With the (temporary?) failure of TPP, the collection also looks at the controversies surrounding megaregulation and the future directions complex transnational governance may take. Access here.
Special Collection – Social Media and Politics (SMaPP-Global)
Joshua A. Tucker and Pablo Barberá (eds.) Published by Sage Open, 2019.
The articles in this special collection grew out of a series of conferences held by SMaPP-Global, an interdisciplinary, international network of scholars working at the intersection of social media and politics, convented by the NYU Social Media and Political Participation (SMaPP) lab. Access here.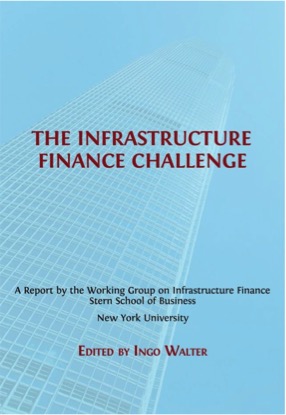 The Infrastructure Finance Challenge
Ingo Walter (ed.) Published by Open Book Publishers, November 2016.
The global interconnectedness of the world's economies, along with the torrid pace of urbanization in the developing world, lead to urgent and manifestly complex issues about infrastructure. This monograph takes on some of the fundamental questions in this area, attempting to clarify how to think about the boundaries of what is meant by 'infrastructure', its pricing, its potential adverse effects and its financing. Access here.
The Universal Declaration of Human Rights in the 21st Century: A Living Document in a Changing World
Gordon Brown (ed). Published by Open Book Publishers, 2016.
The Global Citizenship Commission was convened under the leadership of former British Prime Minister Gordon Brown and the auspices of NYU's Global Institute for Advanced Study, to re-examine the spirit and stirring words of The Universal Declaration of Human Rights.
The result, the publication of The Universal Declaration of Human Rights in the 21st Century: A Living Document in a Changing World (edited by Gordon Brown) offers a 21st-century commentary on the original document, furthering the work of human rights and illuminating the ideal of global citizenship. Access here.